Details

Written by

Patrick R. McElhiney

Category:

Articles

Concord, NH – The New Hampshire Department of Health and Human Services (DHHS) is investigating potential community exposures related to a person with confirmed COVID-19 at Tuckaway Tavern and Butchery, located at 58 Route 27 Raymond, NH 03077. DHHS has determined that the person was in the bar area on the following dates:
· Friday July 24, 2020, from 11:00 AM to 4:00 PM
· Saturday July 25, 2020, from 11:00 AM to 4:00 PM
· Sunday July 26, 2020, from 11:00 AM to 4:00 PM
Any individuals who visited the Tuckaway Tavern and sat at the bar during those days and times may have been exposed to COVID-19 and should contact NH DHHS at (603) 271-4496 for further guidance. DHHS has conducted a contact investigation and notified known close contacts directly. However, DHHS is making this public notification because there may be additional individuals at the location during those days and times who were exposed to the coronavirus.
COVID-19 can present with a wide range of symptoms including fever, chills, cough, shortness of breath, runny nose, nasal congestion, sore throat, fatigue, headache, muscle aches, nausea, vomiting, diarrhea, or loss of taste or smell. Any person who develops new symptoms should stay home, limit their contact with others, immediately contact their healthcare provider and get tested for COVID-19. Guidance for self-quarantine is available at: https://www.dhhs.nh.gov/dphs/cdcs/covid19/self-quarantine-covid.pdf
Whether or not you are experiencing symptoms, multiple testing options throughout the State are available to potentially exposed individuals. For persons without health insurance or a primary care provider, testing is available and can be scheduled by calling (603) 271-5980 or through completing the online form at https://business.nh.gov/DOS_COVID19Testing.
COVID-19 continues to circulate in our communities. People can protect themselves and help prevent further infections in our communities by:
· Washing your hands often with soap and water for at least 20 seconds or use an alcohol-based hand sanitizer that contains at least 60% alcohol if soap and water are not available.
· Avoiding close contact with others. When outside your home, keep a distance of at least 6 feet between yourself and others. This is known as social distancing.
· Wearing a cloth face covering that covers your mouth and nose to protect others when in public areas.
· Covering your mouth and nose with a tissue when you cough or sneeze, then throw the tissue in the trash and wash your hands.
· Avoiding touching your eyes, nose, or mouth with unwashed hands.
· Staying home if you have a fever or are not feeling well.
· Cleaning and disinfecting frequently touched objects and surfaces.
For more information on COVID-19 in NH, please visit https://www.nh.gov/covid19/.
Details

Written by

Patrick R. McElhiney

Category:

Articles

Concord, NH - Today, Governor Chris Sununu vetoed HB 1665, establishing an independent advisory commission on redistricting.

A copy of the Governor's veto message can be found here.
Details

Written by

Patrick R. McElhiney

Category:

Articles

Concord, NH - Today, Governor Chris Sununu vetoed SB 7, establishing the secure modern accurate registration act (SMART ACT).

A copy of the Governor's veto message can be found here.
Details

Written by

Patrick R. McElhiney

Category:

Articles

CONCORD - Today, HB 1375, a bill to establish the elements of a claim for medical monitoring and the damages that may be awarded, was sent to the Secretary of State. It next goes to the governor's desk where he will have five business days to sign, veto, or allow the bill to become law without his signature.
Senator Shannon Chandley (D-Amherst) issued the following statement in response:
"Often when people are harmed by a toxin the resulting injury is not immediately detected, but the toxin may be detected. We know the health complications resulting from exposure to contaminated water can be life-long and costly. HB 1375 as amended creates a clear chain of events for an individual exposed to harmful chemicals due to the negligence of a third party to seek compensation without needing to demonstrate illness at the time of the lawsuit. When HB 1264 was signed into law, we took a significant step forward in addressing the public health consequences caused by the contamination of our drinking and waste water by PFAS. It is time to go one step further and ensure that Granite Staters who have been exposed to harmful chemicals, including PFAS or any other hazardous or toxic substance, have the proper tools to monitor and address long-term health impacts. I urge Governor Sununu to sign this crucial public health legislation into law."
Details

Written by

Patrick R. McElhiney

Category:

Articles

The following is attributed to FDA Commissioner Stephen M. Hahn, M.D., and Susan Mayne, Ph.D., director of the Center for Food Safety and Applied Nutrition.
Today, the U.S. Food and Drug Administration is announcing that the manufacturers of certain per- and polyfluoroalkyl substances (PFAS) used for grease-proofing in paper and paperboard for food packaging (for example, as coatings on some fast-food wrappers, to-go boxes, and pizza boxes) have voluntarily agreed to phase-out their sales of these substances for use as food contact substances in the United States. This action follows new analyses of data that raised questions about potential human health risks from chronic dietary exposure – findings that warrant further study. This phase-out balances uncertainty about the potential for public health risks with minimizing potential market disruptions to food packaging supply chains during the COVID-19 public health emergency.
Earlier this year, FDA scientists published their analyses of studies on certain PFAS used in food packaging. Their analyses of data from rodent studies raised questions about a subset of short-chain PFAS that contain 6:2 fluorotelomer alcohol (6:2 FTOH) because of evidence of biopersistence of 6:2 FTOH. While the findings were from studies in rodents, and at higher doses than we would expect in humans, the data suggest the potential of 6:2 FTOH to also persist in humans from chronic dietary exposure. Further scientific studies are needed to better understand the potential human health risks from dietary exposure to food contact substances that contain 6:2 FTOH.
Beginning in January 2021, three manufacturers will begin a 3-year phase-out of their sales of certain substances that contain 6:2 FTOH for use as food contact substances in the U.S. marketplace. After the phase-out period, it is anticipated that it may take up to 18 months to exhaust existing stocks of paper and paperboard products containing these food contact substances from the market. A fourth manufacturer informed the FDA in 2019 that they have stopped sales of their short-chain PFAS products in the U.S. market.
The four manufacturers of these short-chain grease-proofing agents previously obtained authorization for the use of these substances in food contact paper packaging applications through the FDA's Food Contact Notification (FCN) process. This pre-market scientific review ensures that food contact substances (FCSs) are safe for their intended use, based on the scientific data that is available at the time of submission. As part of fulfilling the FDA's public health mission, the agency continued to review the latest data and science regarding these short-chain grease-proofing agents and engaged with the manufacturers on the new analyses that informed the voluntary phase-out being announced today. We will monitor the progress of the phase-out of these short-chain grease-proofing agents through annual updates provided by the three remaining manufacturers.
The voluntary commitments made by these four manufacturers will be noted in the FDA's Inventory of Effective Food Contact Substance (FCS) Notifications, which is the main mechanism by which the FDA informs both the public and industry of substances authorized through the FCN program.
In addition to monitoring the latest science and data regarding food contact applications, including reviewing the limited authorized uses of certain PFAS in food contact applications, the agency continues to assess foods for possible PFAS contamination, with the goal of monitoring levels in the food supply. Today's announcement demonstrates the FDA's commitment to advance the science surrounding potential health risks of PFAS, and work with industry to take steps to reduce consumer exposure to certain PFAS consistent with scientific advances and understanding. The FDA will continue to share further updates as our ongoing work on potential PFAS exposure in foods continues.
Details

Written by

Patrick R. McElhiney

Category:

Articles

Fourth Annual Educational Cup Challenge raises awareness for the more than $2 billion and counting the New Hampshire Lottery has generated for education in New Hampshire
WHO:
Governor Chris Sununu
Debra Douglas, Chairman, New Hampshire Lottery Commission
Kimberly Piper-Stoddard, 2020 New Hampshire Teacher of the Year, Granite State High School
Scott "Roadkill" McMullen from Rock 101's Greg and the Morning Buzz
New Hampshire Lottery players
New England Dragway race fans
WHAT:
Governor Chris Sununu and New Hampshire Lottery Comission Chairman Debra Douglas will put the pedal to the metal in school buses on New England's only quarter-mile drag strip for the fourth annual New Hampshire Lottery Educational Cup Challenge. The Educational Cup Challenge raises awareness for the more than $2 billion and counting the New Hampshire Lottery has generated for education in the Granite State since its inception in 1964. Along with Governor Sununu and Debra Douglas, Rock 101 personality Roadkill and 2020 New Hampshire Teacher of the Year Kimberly Piper-Stoddard will compete in school buses in a series of races for the Educational Cup.
The New Hampshire Educational Cup will take place as part of the Dragway's "Jet Cars Under the Stars" program, featuring jet-powered dragsters, Jet Trucks, Jet Funny Cars, and Hot Rods.
WHEN:
Tomorrow, Saturday, August 1, at 5 PM
WHERE:
New England Dragway
280 Exeter Road
Epping, NH 03042
GENERAL INFORMATION
Ticket prices start at $30 (adult). Fans presenting a non-winning New Hampshire Lottery ticket at the gate will receive $5 off admission (one discount per person, per purchase). For more information, visit NEDragway.com.
About New Hampshire Lottery
Since 1964, the New Hampshire Lottery has contributed more than $2 billion and counting to education in New Hampshire, including an all-time record $106.5 million during Fiscal Year 2019. For the past 55 years, the New Hampshire Lottery has recorded more than $7 billion in lottery sales and other earnings, with over $4.7 billion paid in prizes and other cost of sales.
The New Hampshire Lottery Commission, located at 14 Integra Drive in Concord, currently manages all lottery operations in the state, including instant games, New Hampshire Powerball®, New Hampshire Mega Millions®, Tri-State Megabucks℠, Tri-State Pick3®/Pick4® Daily Numbers games, Gimme 5, Fast Play games, Lucky For Life®, KENO 603℠, and iLottery. The New Hampshire Lottery also regulates charitable gaming, including Bingo, Lucky 7, and Games of Chance, along with simulcast racing, fantasy sports, and sports wagering.
Details

Written by

Patrick R. McElhiney

Category:

Articles

Today's MMWR on SARS-CoV-2 transmission at an overnight camp in Georgia found efficient spread of the virus among campers and staff while noting key steps to minimize the risk for SARS-CoV-2 introduction and transmission in camps were not strictly followed.
The camp adopted some mitigation steps found in CDC Suggestions for Youth and Summer Camps to minimize the risk for SARS-CoV-2 introduction and transmission to include cohorting of attendees by cabin and enhanced cleaning and disinfection. However, the camp did not require the 600 campers to wear masks, only the staff. Additionally, camp attendees engaged in a variety of indoor and outdoor activities that included daily vigorous singing and cheering, which might have contributed to transmission.
Settings, like multi-day, overnight summer camps, pose a unique challenge when it comes to preventing the spread of infectious diseases, considering the amount of time campers and staff members spend in close proximity. Correct and consistent use of cloth masks, rigorous cleaning and sanitizing, social distancing, and frequent hand washing strategies, which are recommended in CDC's recently released guidance to reopen America's schools, are critical to prevent transmission of the virus in settings involving children and are our greatest tools to prevent COVID-19.
For research on disease transmission in a congregate setting SARS-CoV-2 Infections and Serologic Responses from a Sample of U.S. Navy Service Members — USS Theodore Roosevelt, April 2020.
For research on how universal mask use prevents disease transmission Absence of Apparent Transmission of SARS-CoV-2 from Two Stylists After Exposure at a Hair Salon with a Universal Face Covering Policy — Springfield, Missouri, May 2020
Details

Written by

Patrick R. McElhiney

Category:

Articles

CONCORD - Today, Liberty Utilities announced they will be stopping development on the Granite Bridge, citing their ability to alternatively fulfill customer demands for natural gas.
Senator Martha Fuller Clark (D-Portsmouth) issued the following statement in response:
"I am grateful to see that Liberty Utilities will be able to meet the needs of their customers and continue providing an affordable energy source while New Hampshire transitions to the use of more renewable energy. As the Chair of the Senate Energy and Natural Resources Committee, I am pleased to see their continued efforts to meet our state's energy needs while minimizing the environmental and property impacts to New Hampshire."
Details

Written by

Patrick R. McElhiney

Category:

Articles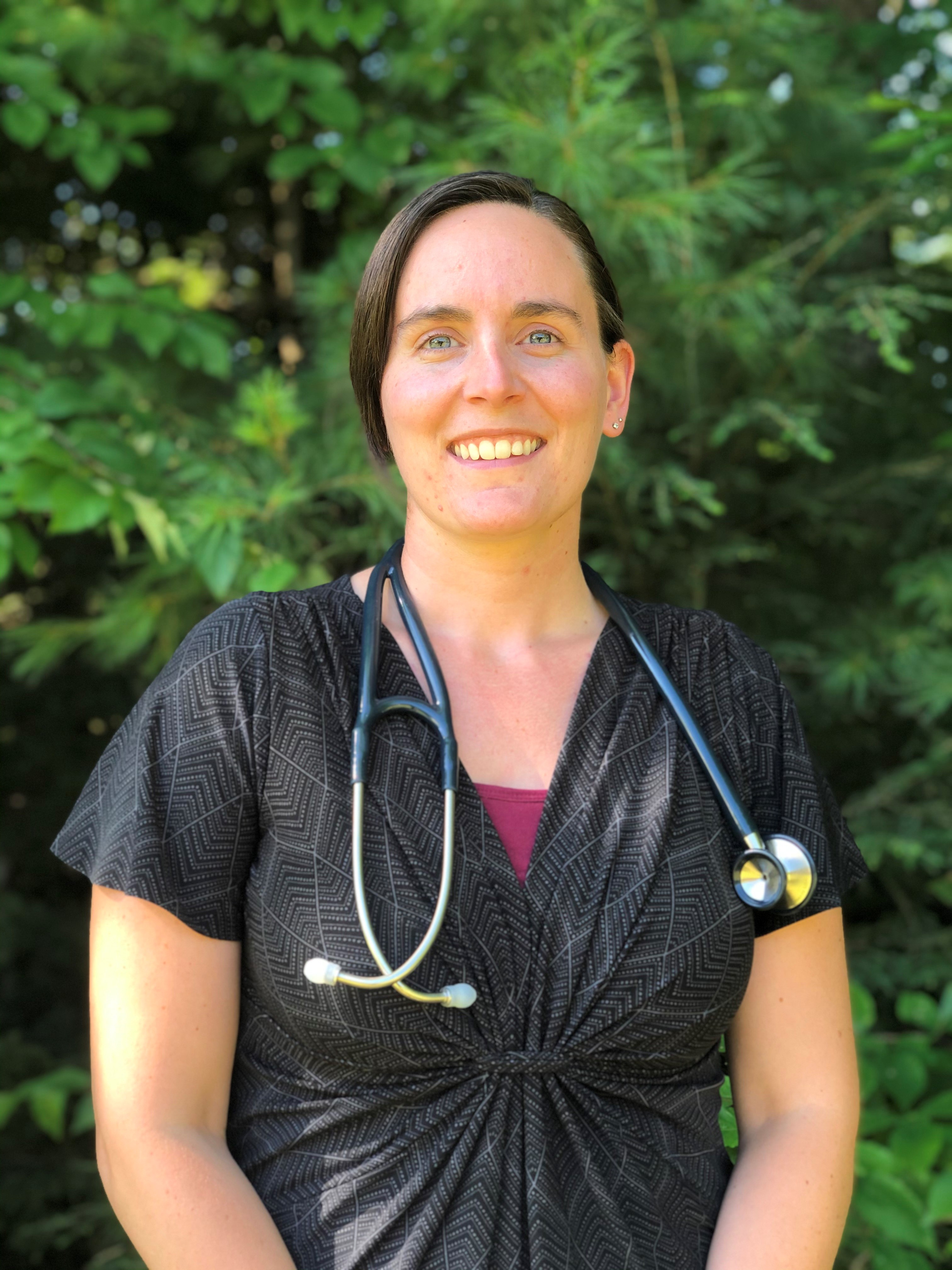 Cornerstone VNA, a local nonprofit provider of high-quality, skilled care at home, is pleased to introduce Kathy Boyd, Community Palliative Care Nurse Practitioner.Since the Palliative Care program was first launched at Cornerstone VNA in 2014, the program has experienced continued growth and success.Kathy is one of several new medical providers who has joined this unique program that specializes in caring for individuals of all ages with chronic medical conditions.
Kathy joined the Cornerstone VNA Palliative Care team in 2019, and has made great strides in helping the program grow and meet the needs of our community members, especially those with Congestive Heart Failure, Chronic Obstructive Pulmonary Disease, Cancer, or other chronic illnesses that can cause distressing symptoms.
Kathy holds a Master's Degree in Nursing and is certified by the American Nurses Credentialing Center (ANCC). She has two and a half years of experience in gero-psychiatric care.
According to Kathy, "I decided to make the switch to Palliative Care because I wanted the opportunity to focus on quality of life and holistic well-being." Kathy adds, "Palliative Care is a great way to change focus and look at the whole person regardless of a diagnosis, a test, or a guideline."
Over the past year, Kathy has enjoyed moving from a hospital setting to caring for patients at home. "I love meeting patients where they are right now. The ability to meet with a patient and their family at home gives you a personal look at their strengths, weaknesses, hobbies, and great loves in a way that no office ever could." Treating a patient at home gives Kathy the opportunity recommend treatment options and offer ideas for comfort and improved quality of life based on their surroundings and family life.
According to Christine Dumont, NP, MSN, APRN, Community Palliative Care Manager at Cornerstone VNA, "Kathy brings a wealth of knowledge to our department." Dumont adds, "She really enjoys getting to know her patients and it shows in her individualized and patient center care."
About Palliative Care:
Palliative care is specialized medical care for people with a serious illness.Its focus is on providing patients relief from the pain and anxiety of a complex illness, regardless of the diagnosis.It is appropriate at any age and at any stage of a disease.Palliative care is different from Hospice care in that it may start at diagnosis, and patients receiving palliative care may also receive curative treatment for their disease. The primary goals of the Palliative Care Program are to improve the quality of life for both the patient and their family and decrease the need for emergency room visits or re- hospitalizations. Palliative Care patients may also benefit from receiving remote Telehealth monitoring through Cornerstone VNA's Home Care program, which enhances their level of care, improves symptom management, and provides comprehensive patient education.
About Cornerstone VNA:
Cornerstone VNA is a nonprofit organization currently serving Rockingham, Strafford, Belknap and Carroll Counties in New Hampshire and York County in Maine. The team at Cornerstone VNA provides award-winning care and support through five distinct programs: Home Care, Hospice Care, Palliative Care, Life Care-Private Duty and Community Care. For 107 years, Cornerstone VNA has been committed to bringing services to people of all ages so that families can stay together at home, even when facing the challenges of aging, surgical recovery, chronic or life-threatening illnesses or end-of-life care. To learn more about Cornerstone VNA, visit www.cornerstonevna.org or call 800-691-1133.
Details

Written by

Patrick R. McElhiney

Category:

Articles

Concord, NH – The New Hampshire Department of Health and Human Services (DHHS) has issued the following update on the new coronavirus, COVID-19.
On Thursday, July 30, 2020, DHHS announced 33 new positive test results for COVID-19. There have now been 6,544 cases of COVID-19 diagnosed in New Hampshire. Several cases are still under investigation. Additional information from ongoing investigations will be incorporated into future COVID-19 updates. Of those with complete information, there are four individuals under the age of 18 and the rest are adults with 45% being female and 55% being male. The new cases reside in Hillsborough County other than Manchester and Nashua (5), Rockingham (5), Merrimack (4), Belknap (2), and Carroll (2) counties, and in the cities of Manchester (12) and Nashua (1). The county of residence is being determined for two new cases.
Two new hospitalized cases were identified for a total of 692 (11%) of 6,544 cases. Nine of the new cases had no identified risk factors. Community-based transmission continues to occur in the State and has been identified in all counties. Most of the remaining cases have either had close contact with a person with a confirmed COVID-19 diagnosis, have recently traveled, or are associated with an outbreak setting.
DHHS has also announced four additional deaths related to COVID-19. We offer our sympathies to the family and friends.
· 2 female residents of Hillsborough County, 60 years of age and older
· 1 male resident of Hillsborough County, 60 years of age and older
· 1 female resident of Rockingham County, 60 years of age and older
Current Situation in New Hampshire
New Hampshire 2019 Novel Coronavirus (COVID-19) Summary Report
(data updated July 30, 2020, 9:00 AM)
| | |
| --- | --- |
| NH Persons with COVID-191 | 6,544 |
| Recovered | 5,722 (87%) |
| Deaths Attributed to COVID-19 | 415 (6%) |
| Total Current COVID-19 Cases | 407 |
| Persons Who Have Been Hospitalized for COVID-19 | 692 (11%) |
| Current Hospitalizations | 21 |
| Total Persons Tested at Selected Laboratories, Polymerase Chain Reaction (PCR)2 | 158,309 |
| Total Persons Tested at Selected Laboratories, Antibody Laboratory Tests2 | 26,810 |
| Persons with Specimens Submitted to NH PHL | 36,458 |
| Persons with Test Pending at NH PHL3 | 495 |
| Persons Being Monitored in NH (approximate point in time) | 3,125 |
1Includes specimens positive at any laboratory and those confirmed by CDC confirmatory testing.
2Includes specimens tested at the NH Public Health Laboratories (PHL), LabCorp, Quest, Dartmouth-Hitchcock Medical Center, and those sent to CDC prior to NH PHL testing capacity.
3Includes specimens received and awaiting testing at NH PHL. Does not include tests pending at commercial laboratories.


Number of Tests Conducted by Date of Report to NH DHHS
Polymerase Chain Reaction (PCR) Tests

Testing Laboratory

7/23

7/24

7/25

7/26

7/27

7/28

7/29

Daily Average

NH Public Health Laboratories

640

567

267

451

53

279

532

398

LabCorp

1,172

854

762

534

628

138

173

609

Quest Diagnostics

840

344

205

716

540

1,158

653

637

Mako Medical

1,164

600

591

395

1,383

646

391

739

Dartmouth-Hitchcock Medical Center

179

282

137

127

42

224

71

152

Other NH Hospital Laboratory

87

94

77

106

146

133

81

103

Other Laboratory*

36

11

36

28

50

5

43

30

Total

4,118

2,752

2,075

2,357

2,842

2,583

1,944

2,667

Antibody Laboratory Tests

Testing Laboratory

7/22

7/23

7/24

7/25

7/26

7/27

7/28

Daily Average

LabCorp

20

18

12

10

6

9

5

11

Quest Diagnostics

120

100

112

27

39

126

113

91

Dartmouth-Hitchcock Medical Center

25

4

21

1

16

20

2

13

Other Laboratory*

11

9

12

0

6

2

9

7

Total

176

131

157

38

67

157

129

122
* Includes out-of-state public health laboratories, out-of-state hospital laboratories, and other commercial laboratories not listed in the above table.
NH DHHS Daily Update on COVID-19 Archive
For more information, please visit the DHHS COVID-19 webpage at https://www.nh.gov/covid19.