You would be surprised by the amount of produce that was missing during a recent visit to Market Basket in Lee, NH. While the store had plenty of flour – which hasn't been in stock for at least a month, and even multiple types of Lysol – which hasn't been in stock for many, many months; the usual produce staff was nowhere to be seen, nor were there any Strawberries, or Blueberries, or Pineapples, or a whole host of other fruits and vegetables. It seemed the only things that were left were things that people had not already stocked up on.
There were some melons and plenty of carrots, and still, a few apples left. There were only about a dozen tomatoes left, and even mushrooms were nearly out of stock. It appears this may be a distribution issue specific to Market Basket since a visit to Wal-Mart on Monday was the complete opposite picture – they had three different types of strawberries, and raspberries, and blueberries as well.
These outages of specific types of things have become a regular situation during the pandemic, and we even worried if Market Basket's sources of produce have dried up. It is more than likely just a transportation issue, as more truck drivers are getting sick, and there was a shortage of truck drivers in America even before the pandemic.
This situation makes me wonder – what would we do without a wide selection of fruits and vegetables? Personally, I'm a millennial, and I'll admit I don't usually eat a lot of vegetables or fruits intentionally, other than on my cereal in the morning because I don't usually cook anything – I'm fortunate enough to have my mother willing to prepare meals. However, she likely uses all kinds of vegetables in her cooking all the time, and I never really think about it – so I think it was more of a shock to her.
However, if you have been looking for disinfectant spray – there was both bottles of concentrate, spray bottles of diluted spray, and small metal spray cans of Lysol, which was very surprising! There also was not a limit on how many of the concentrated or normal spray bottles you could buy, so if you need some it's probably a good idea to go and buy it immediately before it's all gone again.
We did not buy up the entire lot, and it's better for the community if you don't, and instead only buy what you need for right now, but we use Lysol spray for everything. We have our entryway set up as a disinfecting room – everything that comes into the house gets disinfected or gets stored for several days to ensure there is no live virus on it.
Market Basket also had a large supply of hydrogen peroxide, that can also be used to spray on surfaces, and it will foam up if there is anything living there. Hospitals use this more than Lysol. Sometimes Market Basket even sells little spray bottles that contain hydrogen peroxide – it also works good for disinfecting your cloth mask, although washing it is a much better option – the use of hydrogen peroxide leaves a certain odor that you'd breathe in if you used this on your mask, but the important fact is that it kills viruses, and it won't decompose N95 masks if you're using them.
It should be noted that N95 masks don't protect other people from what you breathe out of the mask – they only protect you from breathing in the virus from droplets in the air, which is why they're a better fit for healthcare workers. Even if you do have N95 masks, there are plenty of other ways to catch the virus, in addition to not using the N95 mask properly.
It's best to disinfect all surfaces of anything you bring in your house from the outside – even the hard to reach surfaces like inside the folded part of a carton of milk, because someone could have touched that part after touching their face, and if they're carrying the virus when you pick up the milk, now it's on your hands!
Vegetables and fruits, when they are in stock, can just be washed with water. The virus does not stick to these types of surfaces, and plain water is enough to wash any virus off them. Do not use disinfectant on vegetables or fruits – it is harmful if eaten or swallowed. Also do not touch your face with disinfectant on your hands – it can be irritating. After all, it is meant to kill living things on surfaces!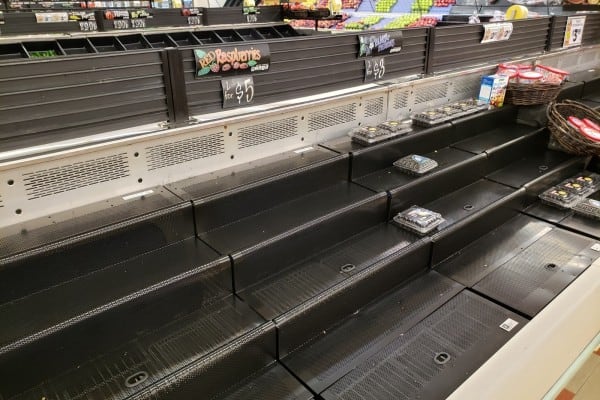 Empty Produce Shelves at Market Basket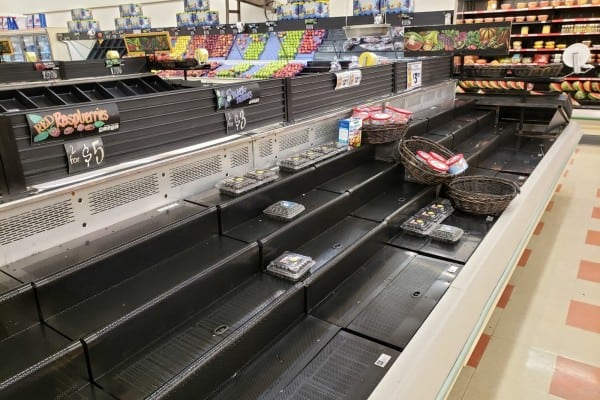 Empty Produce Shelves at Market Basket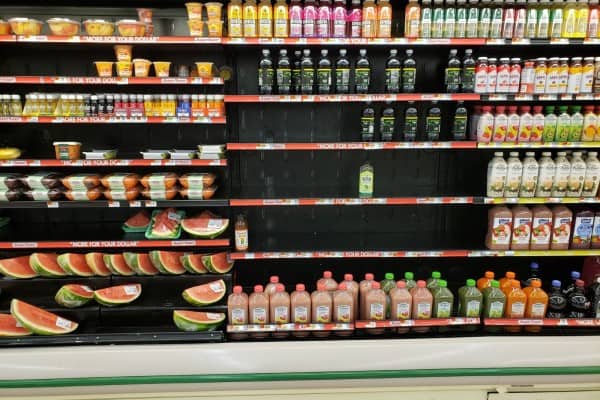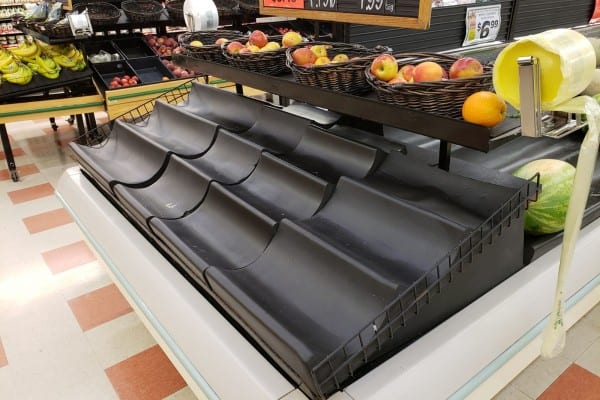 Empty Produce Shelves at Market Basket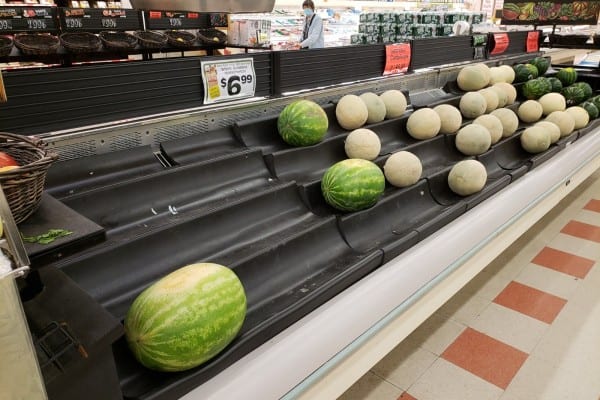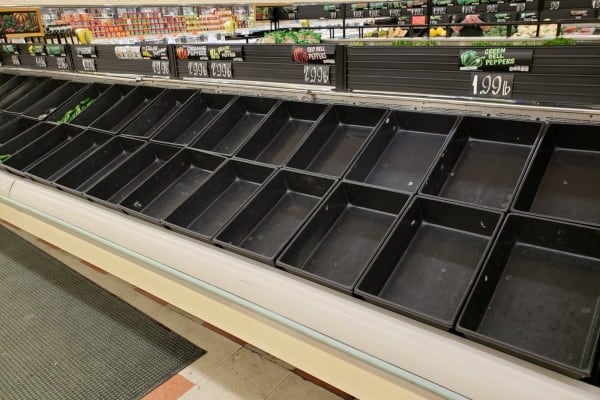 Empty Produce Shelves at Market Basket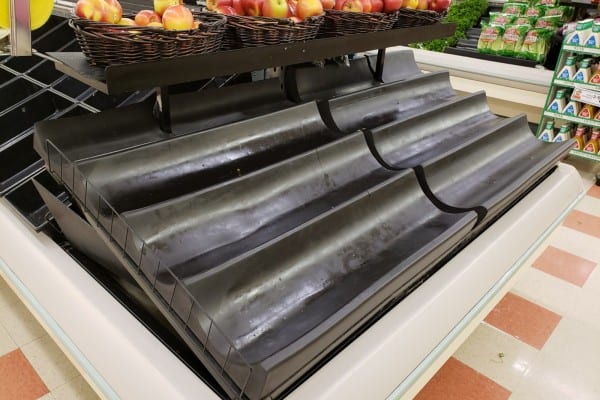 Empty Produce Shelves at Market Basket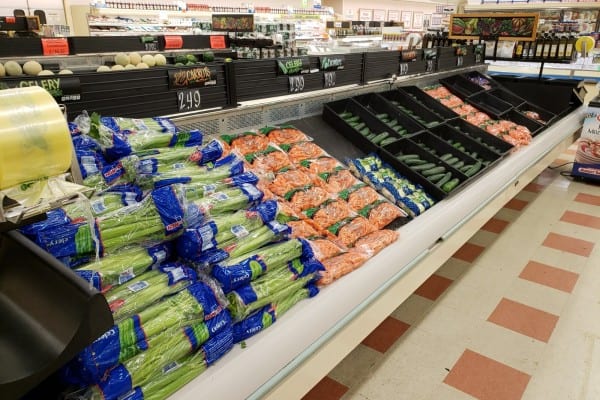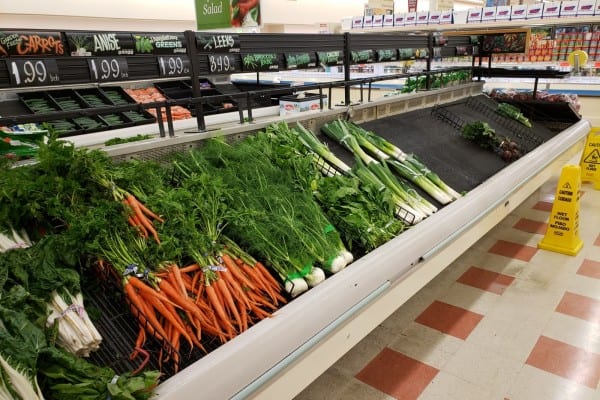 Carrots, Other Vegetables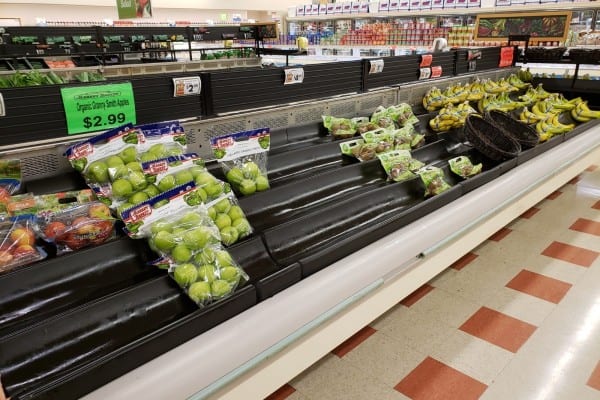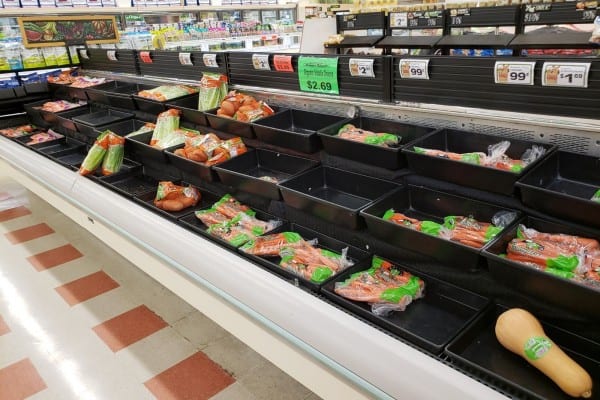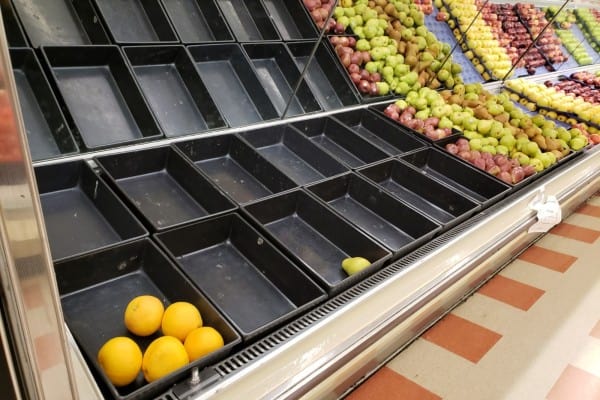 Empty Produce Shelves at Market Basket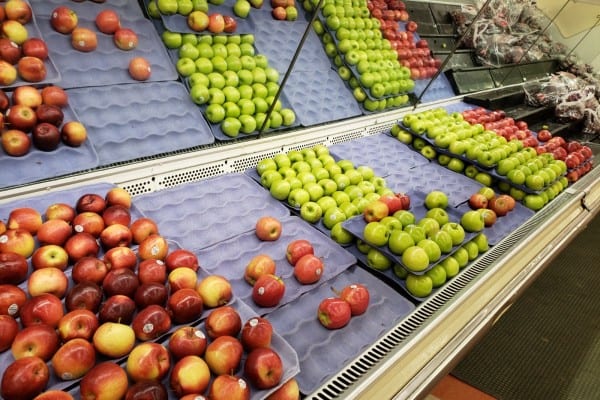 Empty Produce Shelves at Market Basket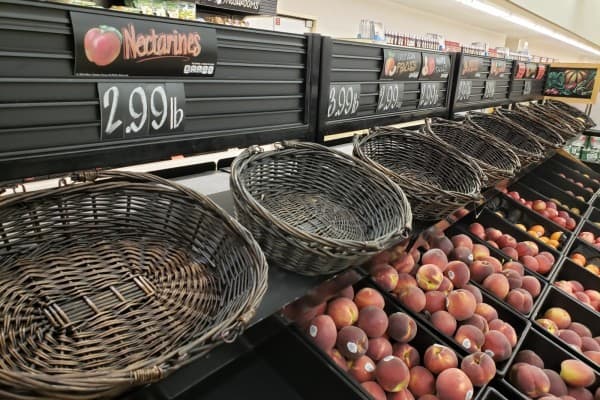 Empty Produce Shelves at Market Basket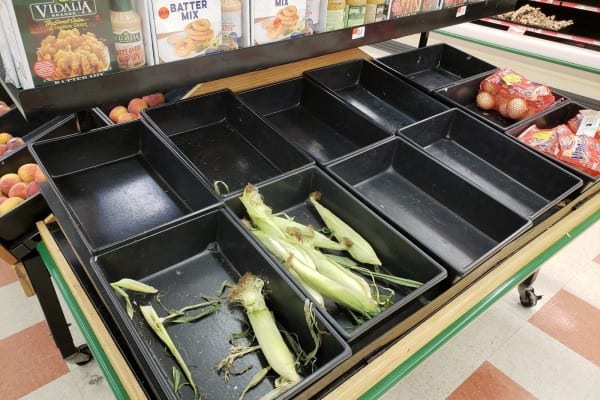 Empty Produce Shelves at Market Basket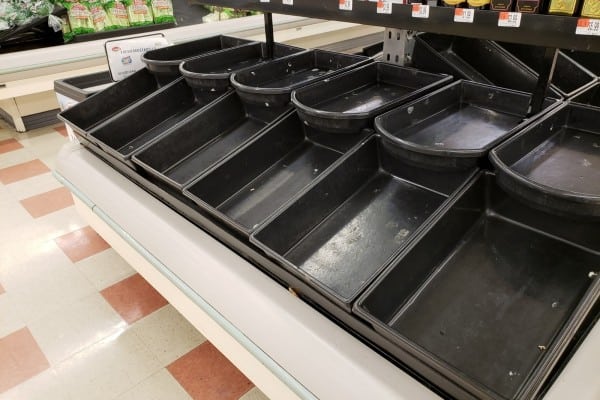 Empty Produce Shelves at Market Basket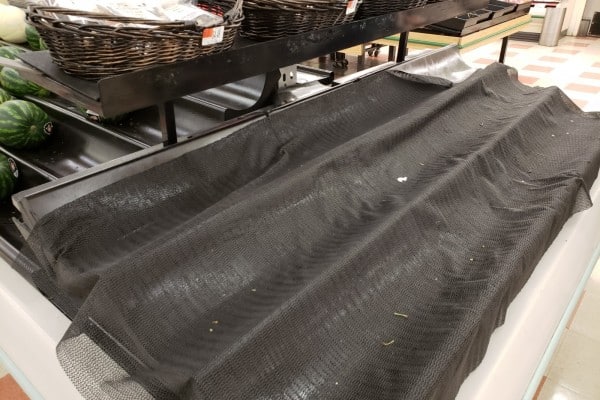 Empty Produce Shelves at Market Basket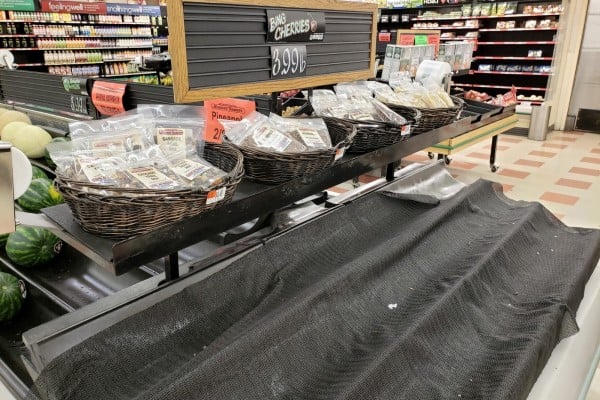 Empty Produce Shelves at Market Basket