One of the hidden gems of Barrington is the Nippo Lake Golf Club and Restaurant.The Golf Club was founded in 1964, and like many places in New England repurposed an existing old building.The restaurant is in an old summer house, that used to be attached to an old colonial home that had been built in the early 1900s. Located at 88 Stagecoach Rd Barrington, NH 03825, the establishment is a well-groomed property, with sweeping views of the Blue Hills Mountain Range.The view is amazing, and the renovations inside take advantage of the beauty, bringing it inside with a bank of lovely windows.
Other changes inside the building include a relocation of the bar, which now sweeps around the interior of the building, and the bathrooms have been moved to the first floor, making them handicapped accessible.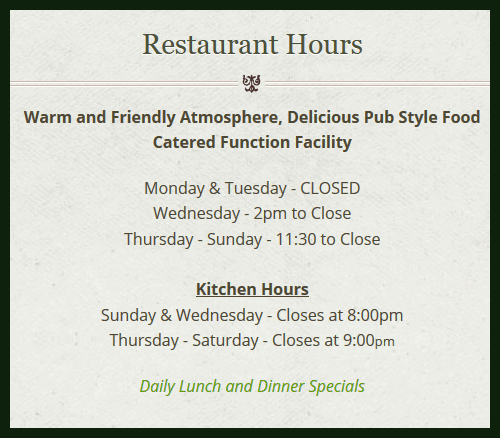 The facility hosts weddings, banquets, and other functions, as well as golf club amenities. The deck holds 24, the bar 26, and the main dining area holds 100. In fact, the Greater Barrington Chamber of Commerce, holds its monthly membership meetings the first Wednesday of every month, usually from 11:30 am to 1:00 pm.
The Golf Club hosts the Chamber's annual Golf Tournament and is highly involved as a Chamber member.As well as Chamber meetings, there are live bands and bluegrass music on Sundays. The calendar of events can be found here.
The chef and his crew at the restaurant offer a diverse range of food, which is high quality and quite tasty.The servers are timely and helpful, the views amazing – this is a great place to take a date, meet with friends or dine with the family.
If you're not a member, stop in and view the changes, enjoy the updated atmosphere and discover one of the hidden treasures of Barrington.