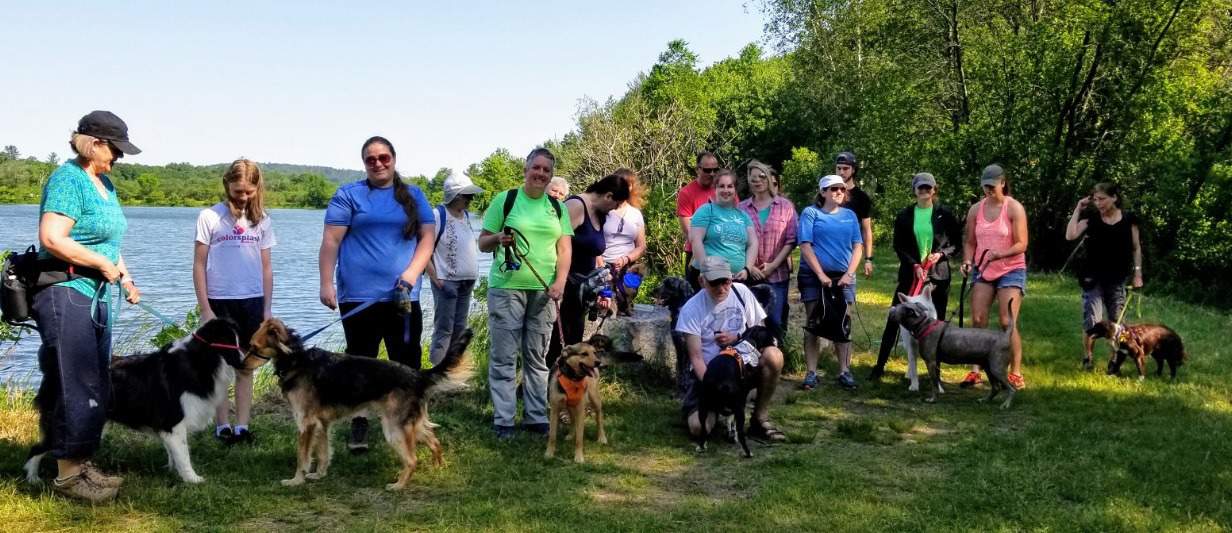 Founded on the ethics of Permaculture – care of the Earth, care of People, and Fair Share – It Takes a Village Pet Care, run by Traci Bisson, believes in paying it forward and giving back. Traci has been an entrepreneur since 2000, and when she decided to go back into the workforce in 2016, she found it was not a good fit for her.
She was inspired to start her pet care business when she realized her dog walker – who she hired to care for her dogs while she was at work – was enjoying his part-time gig more than she was enjoying her full-time job. She decided to give her notice and started planning for her future in the pet care industry.
Traci became certified by the National Association of Professional Pet Sitters and found unique ways to differentiate herself from the competition. She researched what safety measures were needed to keep pets safe and took a course in pet first aid/CPR. And thus, It Takes a Village Pet Care was born.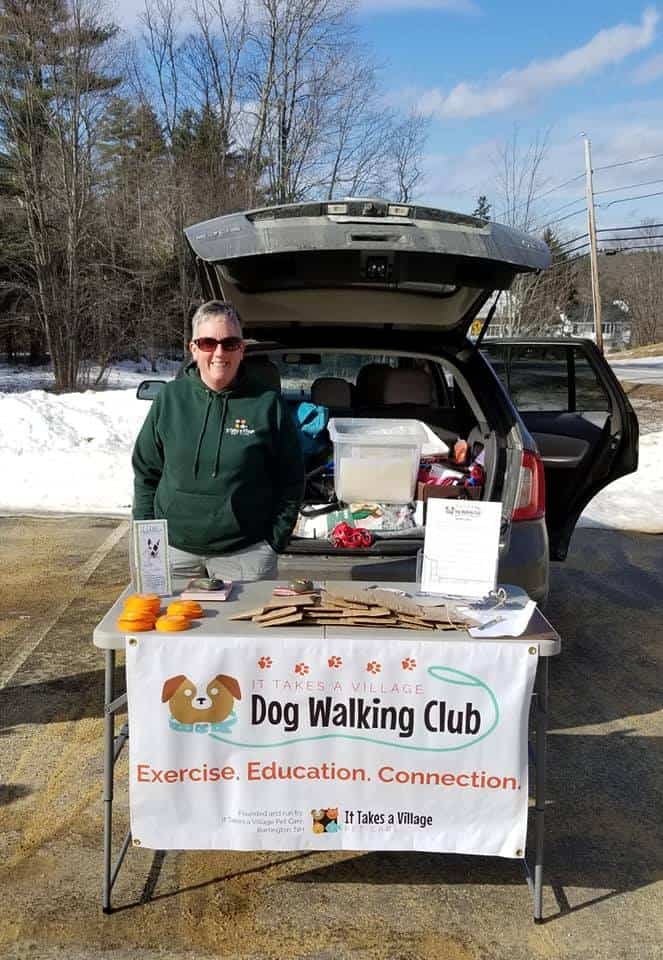 Traci has an intensive background in entrepreneurship – her first company was founded in 2000 – an image management firm that worked with authors and entrepreneurs. In 2008, she founded an online support group for mom entrepreneurs, which she sold in 2013. After the sale of her business, she decided to take time and travel the country with her family. During this time, she was exposed to permaculture, and more importantly, social permaculture where she learned how to apply the ethics learned at a business and community level. These ethics are woven into her mission, vision, and value system at It Takes a Village Pet Care.
In 2018, based on a suggestion from an employee during her review, the company launched its Dog Walking Club. Membership in their Facebook group grew to just over 700 dog owners in one year by providing an outlet for like-minded people to share ideas, socialize outdoors and learn something new through group walking experiences and expert talks.
This year, the group is expanding and is focused on giving back. Members selected three New Hampshire-based, pet industry nonprofits to support – Elder Pet in Durham, Mary's Dogs in Northwood, and Granite State Dog Recovery in Manchester. Each organization will receive fundraising and marketing support in 2020. The members of the Dog Walking Club love this approach and are looking forward to a year packed full of outings, activities, and get-togethers.
For more information and to join, visit ITAVdog.club. Membership is free.