After only a ten-minute drive on 202 West from Calef's Country Store or an eight-minute drive from the Northeast Credit Union on 202 East, you will find this sign on the edge of a dirt road.(Drivers beware – not all GPS systems get this location right!)
If you head down the road, you will find two parking lots along the road, and where this dirt road ends (about ¼ of a mile down) is a 5-car parking lot.Get out of your car, walk up the rocks, and turn to your right.
This beautiful view is one of the many you will find in this remarkable spot.Stonehouse Pond conservation area is 241 acres, and since 2017 abutted by 1500 acres to the east called Stonehouse Forest.A combination of land trusts and conservation groups holds the property and reserve its use for hikers, anglers, nature enthusiasts and the like. There are hiking trails (including a mile-long loop up to the peak), different rock faces, wildlife to view, and plenty of flora as well. For Pokémon Go players, there are two poke spots – one near the sign on RTE 202, the other is the granite bench memorial beside the lake!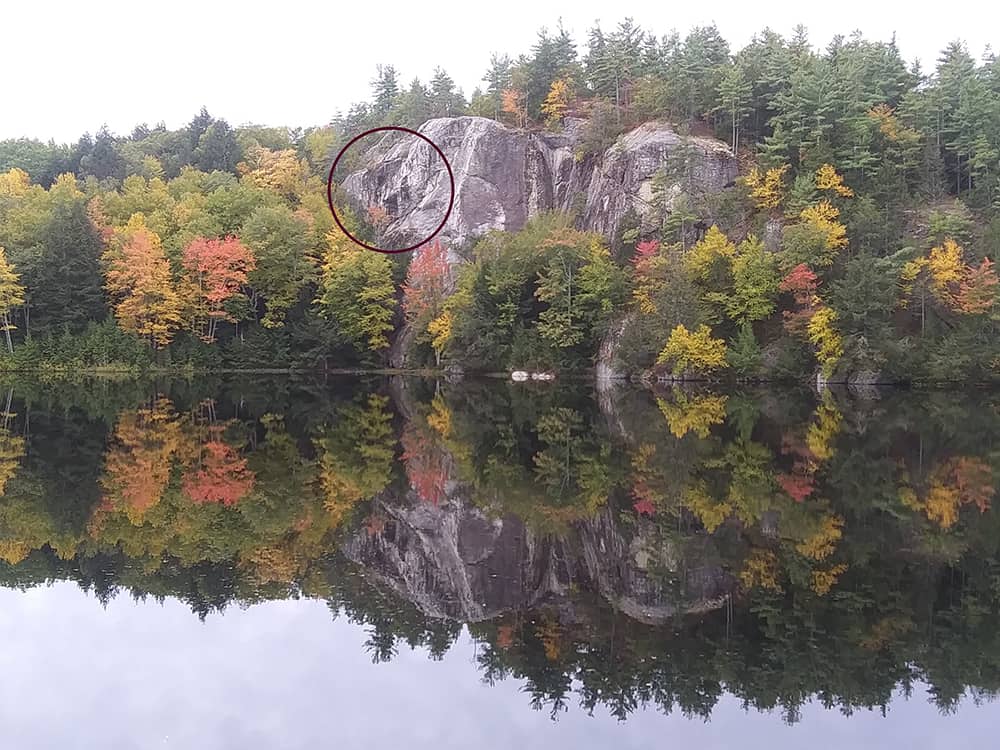 So why exactly is this gem of wilderness called Stonehouse Pond?While there don't appear to be any stone houses about if you look carefully on the cliff, you can see a rough outline of a house with a door and a window.
During the spring and fall, Stonehouse Pond proper is open to fly fishing only for trout.Boats are limited to cartop, and there isn't much turn around space, so bring your kayak but leave your trailer at home!
There are more plans in the works for the Stonehouse Pond and Forest area, and it's a great day-tripping spot for all four seasons (since winter is well on its way, don't forget your snowshoes or cross-country skis!)During the wintertime, the gate is closed since the road is not maintained, so don't plan on a lot of easy parking.Stonehouse Pond and Forest is mostly untamed, so follow safe hiking practices, and always let someone know where you are going and when you are expected to return