This article contains information about everything you need to know about the Barrington, NH 2019 hunting season.
This past Sunday, September 1st, ushered in a brand-new hunting season - starting with a black bear, gray squirrel, and resident goose. Last year was a record-setting year for bear harvests in the state, with over 1,000 harvested bears reported to New Hampshire Fish & Game. Interestingly, the majority of harvests occurred during the month of September (even though the hunting season extends beyond that), due to a lack of available bear forage. Bears will retreat into their winter dens as soon as food becomes scarce, which isn't necessarily linked with the arrival of cold weather. In 2018, "Bears were not very active much past October," explained NH Fish and Game Biologist Andrew Timmins in an interview with NH Public Radio's The Exchange. This same phenomenon is what brought many hungry bears into backyards this spring as they awoke from a long winter's rest, in searches of easy, fatty food like birdseed from feeders or unsecured trash.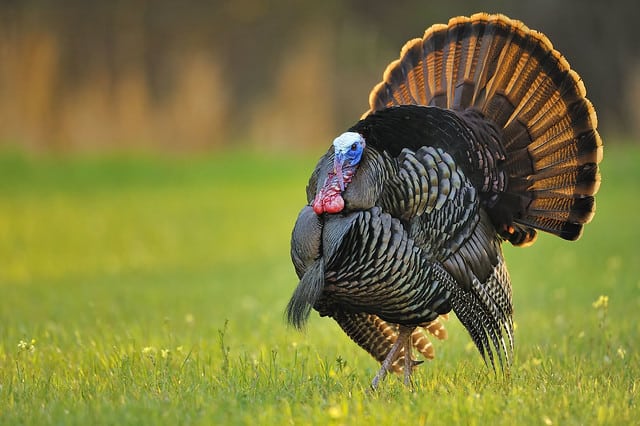 New Hampshire's previous black bear harvest record was set in 2016, at 898 bears statewide. These harvests were in-line with statewide goals set by wildlife biologists in conjunction with the public. In the area of Barrington and surrounding towns, very few bears are taken, averaging around three per year. The total population of bears in the state is estimated to be around 5,000. We can all help bears stay wild by taking down bird feeders every year from April until December, securing garbage, and keeping pet food inside.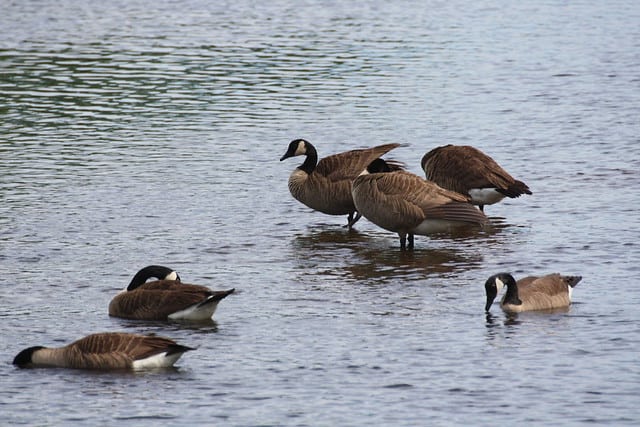 Both waterfowl and turkey (archery) seasons will kick-off later in September. Turkey hunters also set a new record this past spring, reporting 5,076 bagged birds. Barrington and surrounding towns are a high-harvest area for turkeys in both the spring and fall seasons. NH Fish and Game Biologist Theodore Walski is interested in any report of wild turkeys that appear to look strange, particularly with sores or growths near the neck or head. Wildlife biologists are tracking the prevalence of two different viruses: Avian Pox Virus and Lymphoproliferative Disease Virus. The ailments don't pose any threat to humans but have the potential to negatively impact individual turkeys. The potential impact of the viruses on New Hampshire's turkey population is currently unknown, so reporting sightings is the most critical step. If you see anything strange while in New Hampshire's woods and fields, contact your regional Fish and Game office.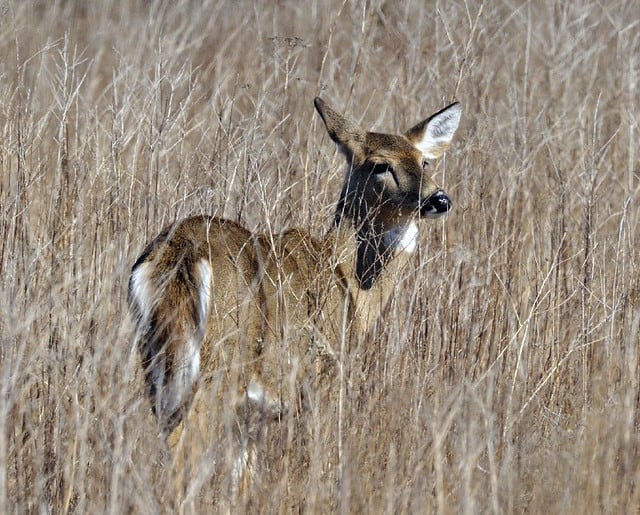 Deer season will begin as usual with archery on September 15, followed by muzzleloader and firearms seasons in November. The town of Barrington, falling into both Wildlife Management Units L and J2, provided hunters with 117 deer in 2018. One of the largest harvested deer statewide was taken in neighboring Lee, NH, weighing it in at 240 pounds. The largest New Hampshire deer of the season was from Winchester, hitting 256 pounds on the scale. Although there isn't a hunter check station in Barrington, the closest facility is Taylor's Trading Post in Madbury, which is equipped with scales and open for both deer and turkey. Remember that the proper license is required from the state for all hunts, and official season dates and regulations can be found here: https://www.wildlife.state.nh.us/hunting/hunt-dates.html.
Barrington's town-owned conservation properties allow hunting and fishing as long as it adheres to all state laws. Target shooting is prohibited on town property. Any construction of a blind or stand on conservation, properties must be approved by the Barrington Conservation Commission, according to their guidelines. The following properties in Barrington have public access but are not town-owned, and may have different restrictions on public usage-specific information may be available on signage at each property:
Boodey Conservation Easement
Brasen Hill Farm (formerly Warren Farm)
Jeffery Conservation Easement
Newhall Conservation Easement
River's Edge Conservation Land
Stonehouse Pond
Turbocam Conservation land
Village Place Open Space
Stay safe during hunting season this year by being aware of your surroundings. All members of your party, including dogs or horses, should wear orange when in the woods. It also helps to whistle while walking or wear a bell to alert others to your presence. If you can, avoid hiking at dawn or dusk when visibility is low and wildlife is most active. If you come across any suspicious activity this season, you can report the incident to Operation Game Thief. This is New Hampshire's most useful anti-poaching tool and a way that everyone can participate in reducing wildlife crime. Anyone can report anonymously online or to the 24/7 hotline at 1-800-344-4262.
Have a great fall season!
Loren is a wildlife biologist and freelance writer based in southern New Hampshire. She can be reached at This email address is being protected from spambots. You need JavaScript enabled to view it..